The Singular Group is involved in providing marketing solutions and strategies to the client and promote their products and brand image to increase their market share and improve their communication strategies and give them a competitive edge over the competitors, our innovation and our success are unrivalled.
Working with various national and international clients including telecommunication, financial and banking, property, automobile companies, we are providing them with the best marketing solution in terms of creating brand and awareness, raising sales volume, and impressive customer service.
Looking for something different? Well, The Singular Group, we have the answers for you. We are looking for enterprising and dynamic individuals to advance our business to the next level. We focus on manifesting talents; so our selection is based on someone who can lead teams, direct campaigns, multiply talent and of course inspire peers.



Sales and Marketing Representative



Responsibilities :
• Supporting broader sales
• Implementing ethical sales techniques with enthusiasm and integrity
• Coordinating tactical advancements towards daily operations
• Expand client acquisition
• Able to be taught the ability to lead, manage and motivate a team

Requirements :
• Minimum Bachelor's Degree in any field (fresh graduates are welcomed)
• Hard working and willing to learn
• Good interaction with a multitude of people
• Able to travel both locally and overseas for training will be an added advantage


• A highly charged, motivated and fun environment
• Attractive income and incentives plus bonuses
• Excellent traveling opportunities for trainings and activities all provided by the company
• On-going training with one-on-one support all the way
• Career progression based on performance



Responsibilities at different stages of career growth
Sales and Marketing Executive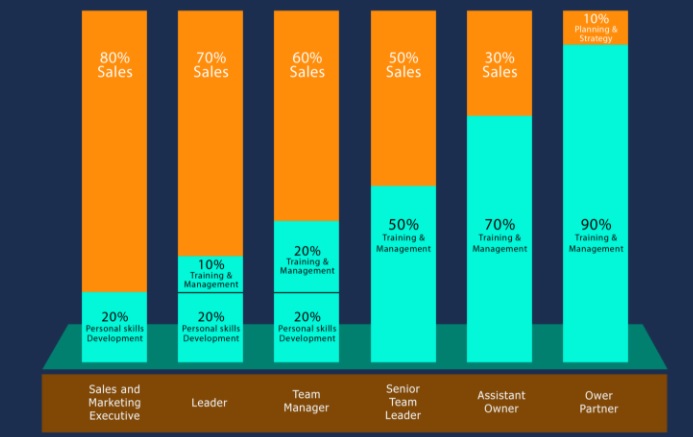 • Learn the Basics

• Customer Acquisition

• Understanding the Systems

• Communication Skills

• Confidence Building

• Develop Coaching Skills
• Events Planning

• Personal Development

• Goal Setting

• Leadership & Training
• Managing and Developing a Team

• On Site Management
• Preparing for ownership
• Managing Sales Performance
• Building the Existing Business